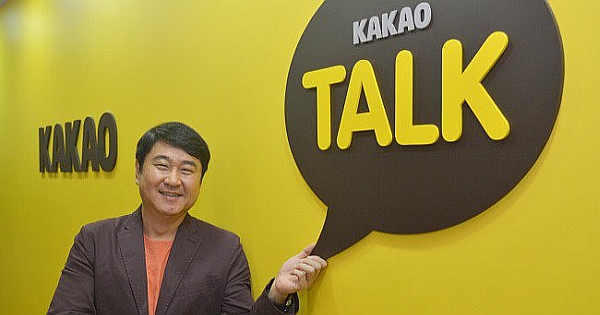 Lee Sir-goo the co-founder of Kakao Messenger is leaving the company that he assisted in building after controversies concerning the spread of pornography through the app. Lee is the developer of KakaoTalk messenger that is used widely in South Korea. The information is per the reports of the Korea Herald.
The former CEO was indicted last week by the Suwon Prosecution Service, but with no any charges for detention. The prosecution was as a result of not doing enough to block porn content from being spread on KakaoGroup. This is a mobile application suite that incorporates group and private communication tools and the popular KakaoTalk. Lee has been the head of the company since august 2011. He has seen the company merging with Daum – the South Korea's largest internet search portal. The merge took place in October 2014.
A probe into the company was initiated by the South Korean persecution authorities in July 2014. The investigation involved a case where over 10,000 users, mostly teenagers, exchanged vulgar content via the app. The indictment of lee acts as a representation of the first time ever in South Korea where an ISP is held responsible by prosecutors for teenagers having access to adult videos and pictures.
South Korea is not the home of the freest internet in the world despite the fact that its citizens have got an access of the fastest internet world-wide. Most of the E-content is censored often in case it's deemed harmful to minors, pornographic, or if it has been classified as 'subversive communication.'
Not unless there are technical reasons that override and therefore, make it impossible to monitor a service, under the Youth Protection Act, the ISP is accountable for filtering and monitoring out vulgar content and reporting it to police. Prosecutors have accused Kakao Company and Lee, by extension, for failing to do this.
Last Thursday, Kakao Company said that it is taking all the technical measures that are possible, as a service provider, in the prevention of the distribution of lewd and porn contents on its services. The service in question, KakaoGroup, has got preventive measures in place such as setting some popular adult keywords as banned words. This ensures that messages bearing such words are not shared via the service. Kakao is also blocking the users who have been reported by others for inappropriate content posting. Others are also limited in case of such reports, so as to prevent continued or future exposure of such content.